Campbell River, Comox Valley & North Island,  Real Estate Sales and Rentals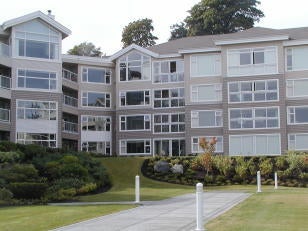 We are a professional full service Real Estate and Property Management company serving Campbell River, Comox Valley and North Vancouver Island. With offices in Campbell River and 
Port Hardy
(as of Oct 1, 2020) we are well equipped to handle all of your Real Estate needs.
Whether
renting
,
buying
,
selling
, or investing or if you are a landlord searching for professional help to manage your Home or Investment, or a tenant looking for a home, call our enthusiastic and helpful team, and experience the difference!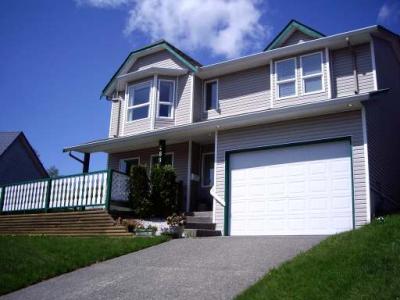 Our dedicated team services all aspects of Real Estate and Property Management, including Real Estate Sales, buyer representation, consulting, accounting and administration services as outlined by the Real Estate, Strata, and Property Management Acts of B.C.

Our sister company Willowview Property Services is ready to assist you in all or your pre and post sale renovations. Speak with your REALTOR for more information and to arrange for a no obligation consultation and estimate.


September 8, 2020
Port Hardy we are growing your way. Announcing our expansion into the Port Hardy market. We are officially opening our new office in Port Hardy on October 1, 2020. We are excited for this move and look forward to bringing our Professional Property Management services to the North Island. Visit us in our new location at 9C-9250 Trustee Road next to Hardy Buoys.
August 2020 Announcement - OJ Gorringe retirement
We are pleased to announced that as of August 2020, OJ Gorringe has made the decision to retire. After a long and dedicated real estate career and the founding owner of OJ Realty and Property Management she has decided to retire and enjoy time with her family and friends. OJ will be missed and we wish her the best of luck in her future.
February 1, 2020 Announcement - Royal Lepage Advance Property Management
Announcing that Parallel 50 Realty and Property Management Inc. has officially taken over the clients and resident portfolio of Royal Lepage Advance Property Management. We would like to welcome all of the Owners and Residents from Royal Lepage Advance Property Management to Parallel 50 Realty and Property Management Inc. We are excited to work with all of you. Thank you to the Advance Property Management team for making this transition as smooth and seamless as possible. 
October 15, 2019 Announcement - Dan and Lori Geneau
We are pleased to have Dan and Lori Geneau back in the office full time after a long absence in Calgary. Dan Geneau is an experienced REALTOR with over 25 years in the business. His abilities in marketing properties have earned him many awards in his field. Lori is joining us in the office as an unlicensed assistant working with both the Property Management and Realtor in support.
August 31,2019 Announcement - Ann Lorenz retirement
We would like to announce that as of August 31, 2019 Ann Lorenz has decided to retire. Please join us in wishing her all the best in her retirement years.
Quick Contact
Parallel 50 Realty & Property Management Inc.
962 Shoppers Row
Campbell River
B.C.
V9W 2C5
Phone:
250-286-0110
Fax:
1-250-914-0110
Toll Free:
1-888-986-0110
Email:
info@parallel50realty.ca